Twisted Wood 5 Step Inspection

Here at Twisted Wood, it's very important to us that each and every ukulele, guitar, and weissenborn leaves the workshop looking and sounding its best. That's why we ensure that every instrument has been properly stored, expertly constructed, beautifully crafted, thoroughly tested, and carefully protected.
Unlike a set-up, which caters to each player's unique preferences, our team of technicians perform a 5 step inspection on every single instrument. We make sure they are reliable and performance-ready, regardless of the cost.

Let's take a closer look at each of these 5 steps.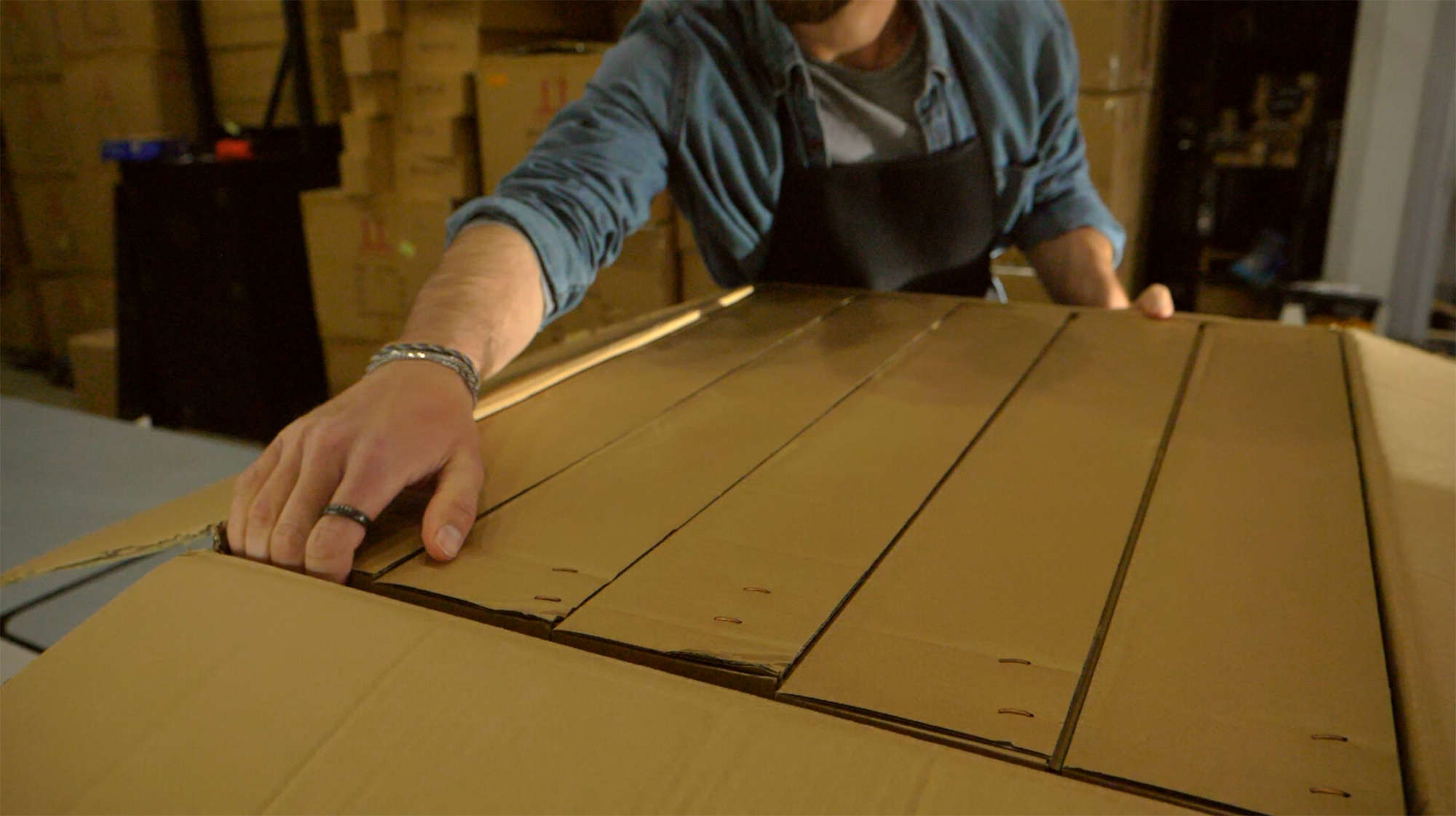 Handling
All of our instruments are subject to an acclimatization period at our premises in St Albert, Alberta.  Every ukulele, guitar, or weissenborn that leaves Twisted Wood has been properly stored in a humidity-controlled environment, and handled exclusively by our professional technicians.

Construction
We also take a detailed look at individual parts of each instrument's construction.
We stringently check the following components:
The Bridge

The Nut

The Saddle

Tuning machine heads

The Fret height

The Fret Ends

Strap buttons

Truss rod cover

Pickguard

Neck joint 

Pickup screws & rings

Battery compartment

Output jack

Switches
We make sure that each of these parts meet our highest standards for quality and reliability. 
Cosmetics
In order to ensure your new Twisted Wood instrument looks as good as it sounds, our technicians cast their expert eyes over every component. We confirm that each individual part is in pristine condition by oiling the fingerboard, polishing the body, and examining the hardware in detail.
We make sure each one of our products is flawless, and ready to be played.
Final tests
Once we are satisfied that an instrument lives up to our name in terms of build quality and aesthetics, we perform a series of rigorous tests to ensure the instrument feels great to play. As part of this process, we work through the following checklist: 
Tune the instrument to pitch

Check the string & saddle position

Measure action height

Test the intonation

Playtest all notes on the fretboard

Playtest a variety of bends

Playtest different chords & styles
Our experienced technicians assess every aspect of the instrument's playability and performance- checking for any unwanted buzzing, vibrations, or discomfort.
We want your playing experience to be as close to perfection as possible.

Packing
After that, the instruments are stored in our climate-controlled warehouse, ready to be sent out to retailers and customers. In order to make sure that they stay in perfect condition during transit, we take great care in their packaging. We use high-quality protective materials, professionally packed by our team.
Every one of our customers is provided with Twisted Wood Aftercare, with important advice on how to look after your instrument and some tips and tricks to help you get started playing.
All of our orders are fully insured, and we use a specialized courier service to deliver them to locations all over the world.  
That's the Twisted Wood 5 Step inspection. If you enjoyed reading about this process, you can watch the accompanying video below, and subscribe to our YouTube channel for more videos from behind the scenes at our workshop.
You can follow us on all social media @TwistedWoodGuitars, and use this contact form to sign up for our monthly newsletter:

Twisted Wood 5 Step Inspection