How to Select a Ukulele:
Choosing the Right Ukulele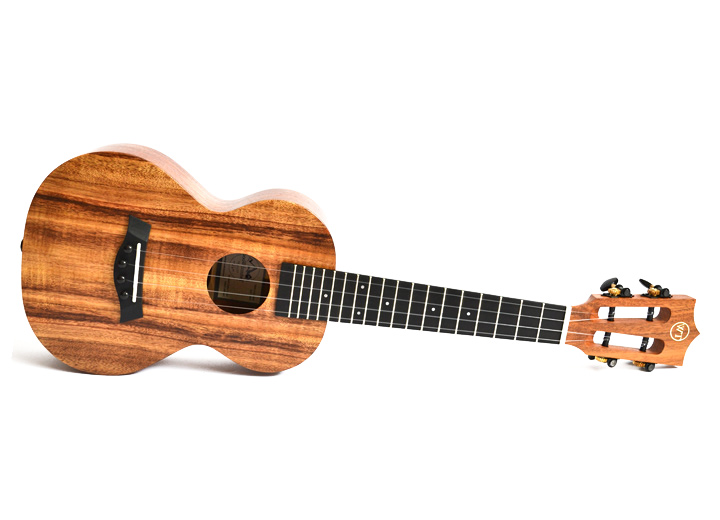 Budget & Quality
The correct ukulele should match your quality and budget expectations. Every ukulele Twisted Wood carries, from beginner to pro, has been inspected by our qualified team. No matter which ukulele you purchase from Twisted Wood Guitars, you will be receiving a quality instrument.
 Your ukulele selection will be a balance of size and sound.
The four main sizes of ukuleles are soprano, concert, tenor, and baritone . Each ukulele size has an impact on sound as well as the playability of the ukulele. A  soprano ukulele will have tighter spaces between the frets than a larger instrument. This can make stretching feel easier, or the frets may be too tight for someone with larger hands. A larger ukulele typically exhibits a warmer tones with more volume than a smaller ukulele.
Standard ukulele sizes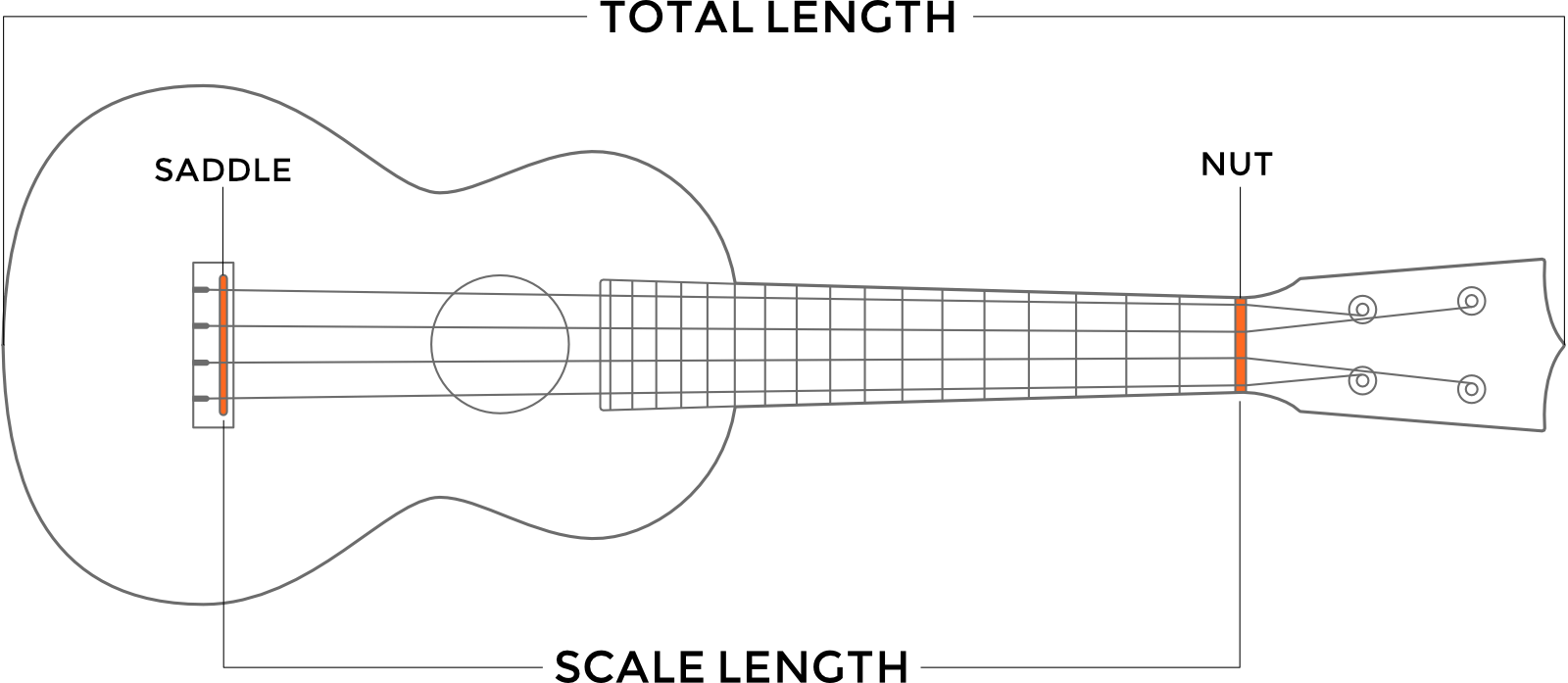 Soprano tuning GCEA: total length 20 3/4″, scale length 13 1/2″
Concert tuning GCEA:  total length 22 7/8″, scale length 14 3/4″
Tenor tuning GCEA:  total length 26″, scale length 17″
Baritone tuning DGBE: total length 29″, scale length 20″
SOPRANO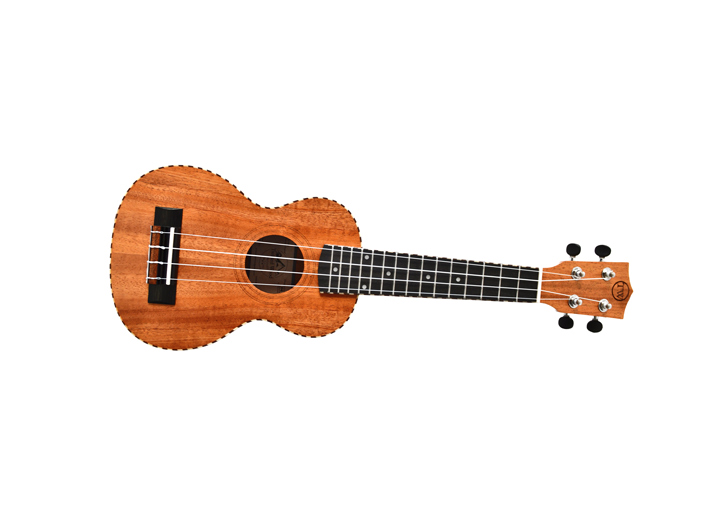 The soprano is the most common ukulele size and produces the most traditional ukulele tone. The soprano has the shortest scale with tighter spacing between frets. The soprano size is common for players just starting out as well as professionals. Players with smaller fingers or hands may benefit from a soprano ukulele. Sopranos will also have a brighter, softer tone with less volume and resonance than the larger sizes.
CONCERT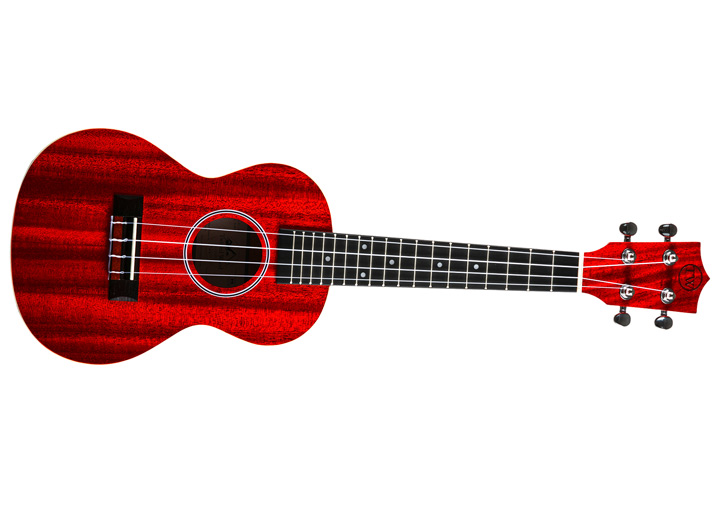 Concert ukuleles are slightly larger than the soprano. The additional length allows for wider spacing between the frets. The concert size tends to be the most popular size of our ukuleles, as it can feel more comfortable for players with larger hands. Concert sized ukuleles will also produce a warmer tone and more volume than soprano.
TENOR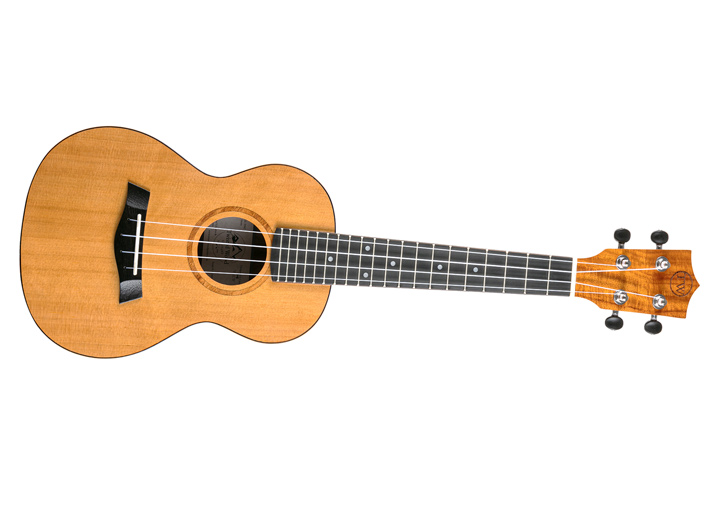 Tenor ukuleles allow for even wider spacing between the frets. The Tenor is a favourite among traditional guitar players and can be even more comfortable for those with larger hands than the concert size. The tenor produces a deeper sound, offering increased projection and more volume than the concert.
BARITONE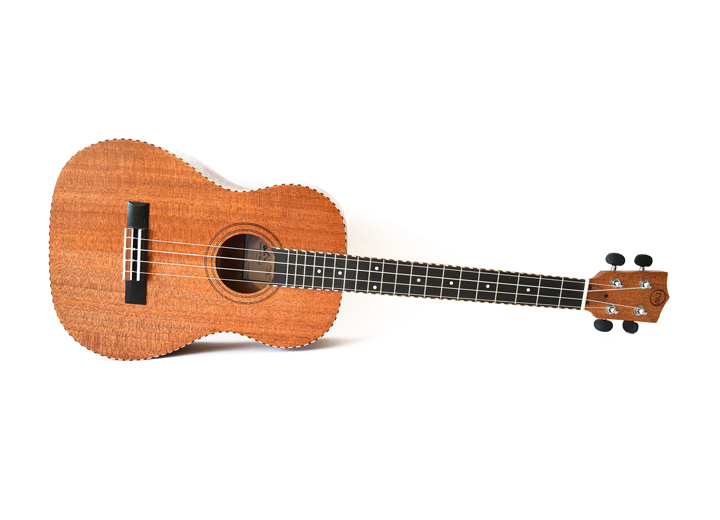 The baritone provides even wider spacing between the frets.  The baritone is another favourite among traditional guitar players, as it offers the deepest tones with similarities to an acoustic guitar. The tuning of the baritone  is DGBE  (top 4 strings on a guitar) which means the chord shapes resemble that of a traditional guitar.
 Will your ukulele be used for on-stage or for recording purposes?
Will you be playing live on stage or doing any recording?  If so, you may want to consider getting an acoustic ukulele with an onboard pickup system. When selecting a TW ukulele with a pickup, you'll be able to tune your instrument with the onboard tuner as well as plug into any amplifier,PA, or recording interfaces.
If you're new to ukulele or just learning you can always contact us or any local authorized dealer to have a pickup installed at a later date.
 Climate is an important consideration
As with our acoustic guitars, ukuleles made with solid woods require a little more attention and care. In regards to your climate solid woods can be sensitive to humidity and temperature which can potentially damage the instrument if not properly cared for. Laminates tend to be more resistant to changes in climate.
Twisted Wood carries models for every level of musician.  Contact us today!