It's Arrived!
The very first issue of our Twisted Wood Newsletter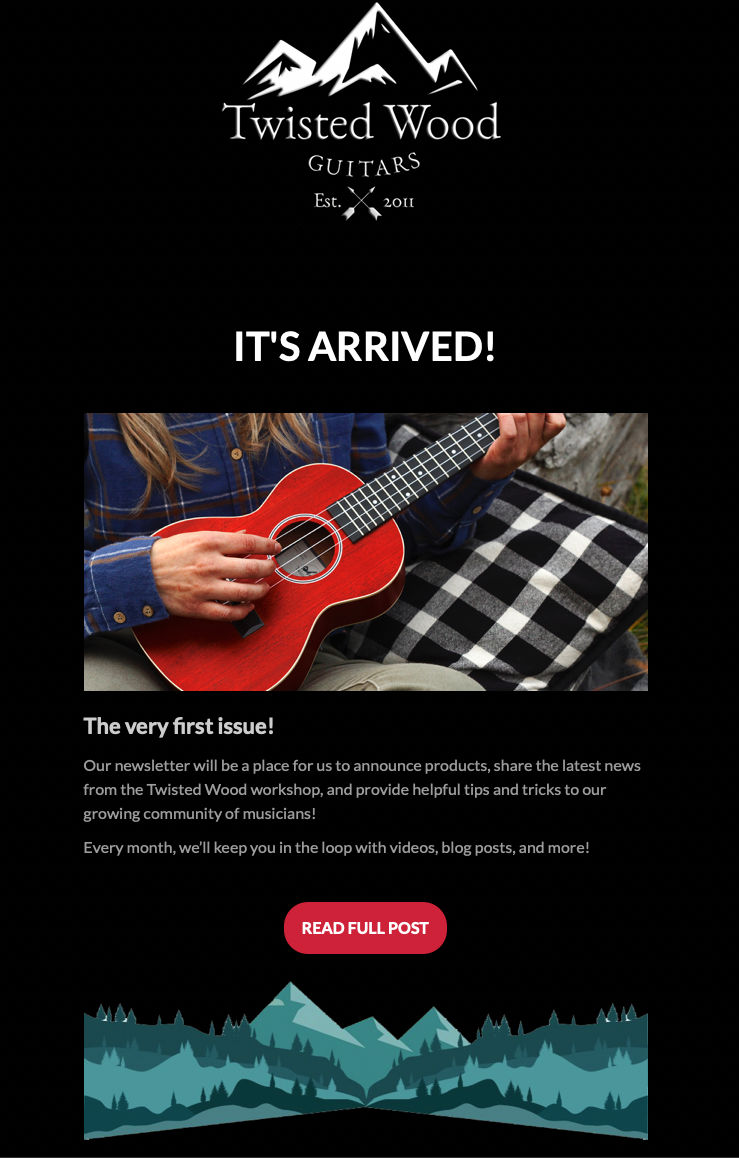 In this month's issue:
This will be a place for us to announce products, share the latest news from the Twisted Wood workshop, and provide helpful tips and tricks to our growing community of musicians.
Every month, we'll keep you in the loop with videos, blog posts, and more!

About Us
How it all began!
Learn how Twisted Wood president Tom Wolansky was inspired to create some of Canada's most popular musical instruments, and how we developed our unique approach to building ukuleles, guitars and weissenborns.
Featured Instruments
We put two of our ukuleles under the spotlight.
Get to know the Redford and the Sierra- two of our most popular ukes!
Our Latest Video
We showcase the latest video from the Twisted Wood Youtube page!
This month, it's a sneak peek around our workshop as we prepare some ukuleles for our dealers across North America.
Sign up
Our monthly newsletter is absolutely free, and it will keep your finger on the pulse of everything ukulele, guitar and weissenborn! 
Sign up today, to receive your monthly copy of the Twisted Wood Newsletter-