Ukulele Tonewoods
Sapele

Sapele is tone wood closely related to Mahogany. The  grain is similar to that of mahogany but Sapele tends to be a lighter shade of red and is often figured with lighter and darker stripes.
Mahogany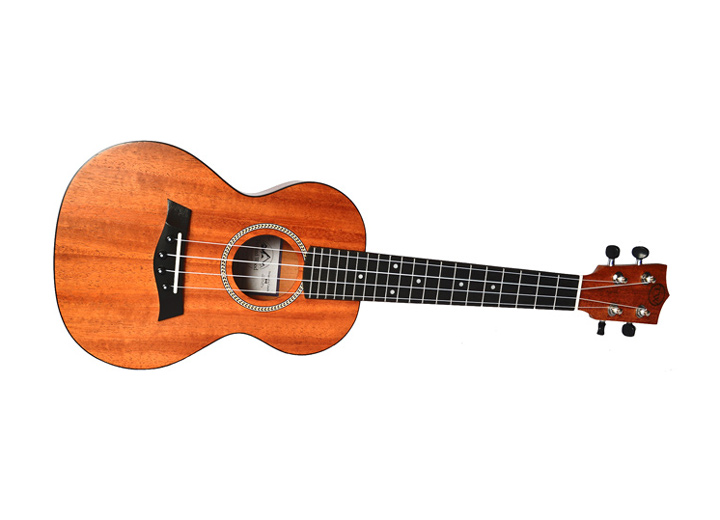 Mahogany is one of the most widely used woods for Ukuleles. Mahogany is highly regarded as the best tonewood available for well balanced and warm tones.
Cedar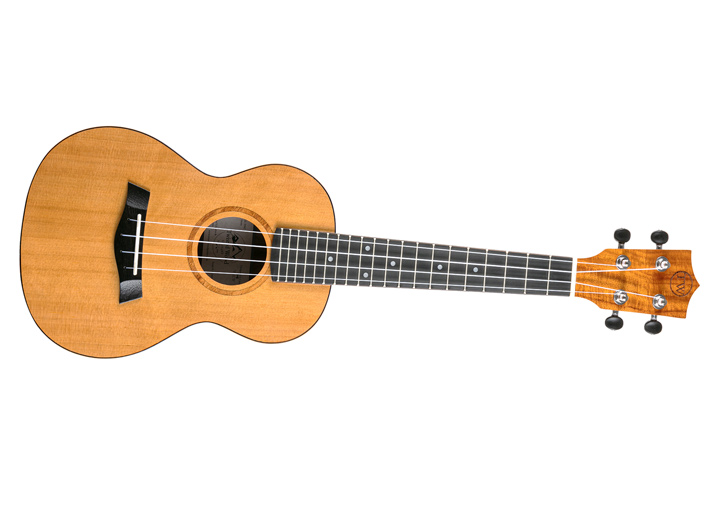 Cedar tends to be less dense than spruce, producing a slightly darker tone. Cedar will produce rich overtones, resulting in a tone less crisp than spruce but with more character.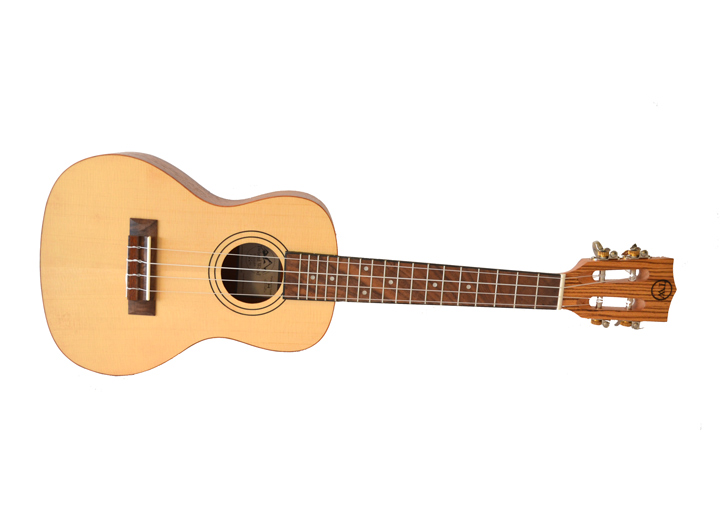 Spruce tops deliver a crisp sounding ukulele. Engelmann tends to be slightly softer sounding, while Adirondack is generally a louder sounding spruce top.
Zebrawood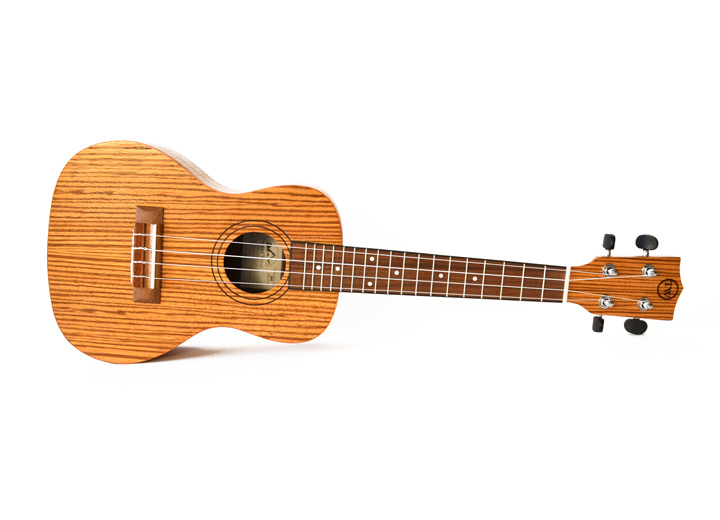 Zebrawood is a tonewood with a striking patterns. Zebrawood has a similar in density to walnut and mahogany. It's not as resonant as some tonewoods, but is known for having a robust sound.
Ebony
Spalted Maple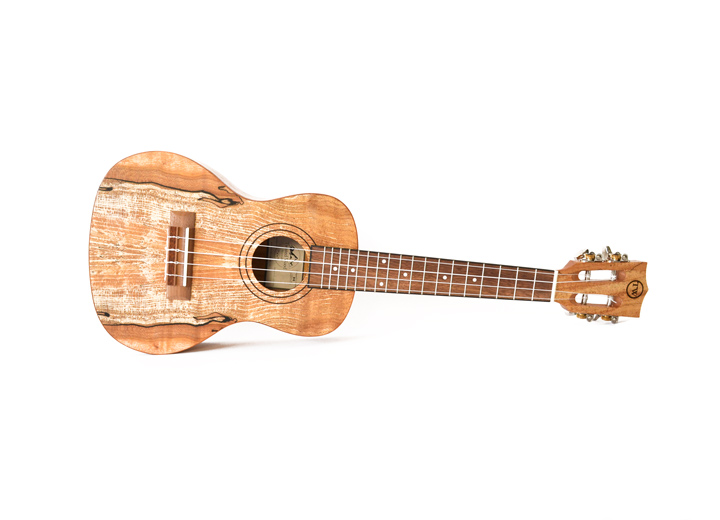 Spalted maple creates crystal clear highs, adding a level of clarity that produces more mid-range tone.
Koa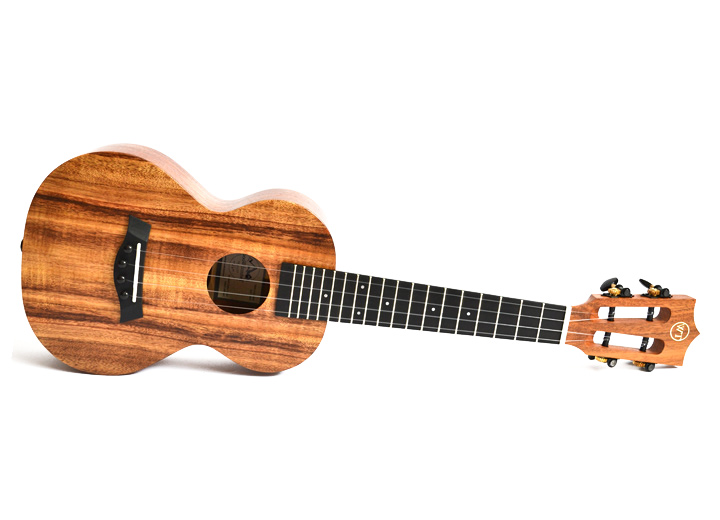 The premium choice for the ukulele player ready for an instrument as unique as their own sound. Koa instruments may sound brighter in the beginning, but as the instrument begins to open up the tones becomes richer and more resonant.