Original Weissenborn Style 1 from the 1927-30's
This week we rescued a rare 100% Original Solid Koa Weissenborn Style 1 from a garage in southern Alberta, where it's been hanging on a wall for the last 30+ yrs.
It's a Style 1 Weissenborn from after 1927, as it has the 5.5" classic Weissenborn style bridge with the Ivory pins in a shallow arc.
(1927 | Weissenborn bridge Shortened to 5.5″, top/bracing beefed up to increase volume)
The fact this guitar survived Alberta climate over the years, and its stunning condition is truly amazing.
It's nut, is a little bit of mystery as we've never seen one like this to date! Due to the combination of bone and steel, and the precision of the slight angle, we're thinking H. Weissenborn may have been trying to brighten the sound with this design. (speculation) As the resonator became the Weissenborn's main competition and contributed to the eventual downfall in the early 1930's.
The tone from this Style 1 Weissenborn is unbelievable, and we'll post a recording very soon.
We've included some additional photo's of the Weissenborn shop in the 1920-30's, along with pictures from an original distributor catalog in Chicago.
More pictures and info to come!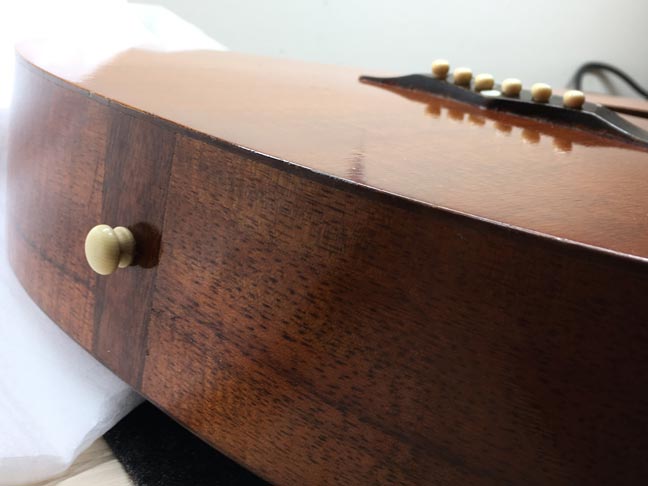 -TWG's